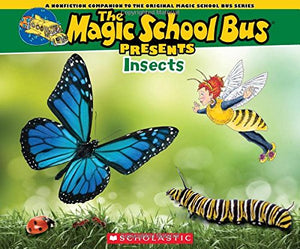 Author: Tom Jackson
Illustrator: Carolyn Bracken
10 in x 8.375 in x 0.125 in
Paperback, 32 pages
Ages 6-8 years old
"The Magic School Bus Presents Insects" is a photographic nonfiction companion book to the original bestselling title, "The Magic School Bus Inside a Beehive".

After exploring the beehive with Magic School bus, expand your understanding about all the incredible insects flying and crawling around the earth. With vivid full-color photographs on each page as well as illustrations of the beloved Ms. Frizzle and her students, the Magic School Bus Presents series will enthrall a whole new generation of Magic School Bus readers.