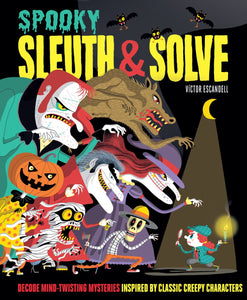 Author: Ana Gallo, Victor Escandell

11.3 in H | 9.3 in W | 0.6 in T

72 pages

Ages 8-12
Test your wits in this creepy collection of horror-themed mini-mysteries, a follow-up to Sleuth & Solve!

How does one boy discover the lair of Frankenstein's monster? What is the identity of the werewolf who torments an isolated village? And how do two sisters escape the vengeful Loch Ness Monster?