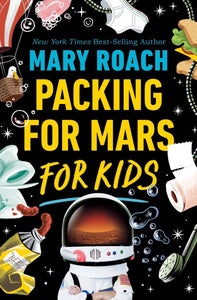 Author: Mary Roach
128 pages; 8.3 in H | 5.5 in W
Paperback

Ages 9 to 12, Grades 4 to 7

"America's funniest science writer" (Washington Post) asks the questions children ask in this young readers adaptation of her best-selling Packing for Mars.

What is it like to float weightlessly in the air? What happens if you vomit in your helmet during a spacewalk? How do astronauts go to the bathroom? Is it true that they don't shower? Can farts really be deadly in space?