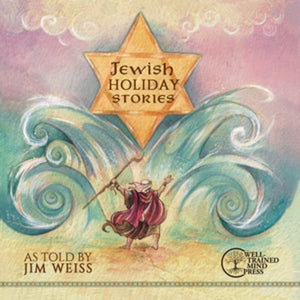 Read by Jim Weiss


4.9 in H | 5.7 in W | 0.4 in T | 0.2 lb Wt

Ages 9 to 12, Grades K to 11
The Three astonishing stories on this recording form the basis for three Jewish holidays: Chanukah, Purim, and Passover.

Jim Weiss' heroes and villains spring to life with understandable motives. People of all faiths will love this fascinating recording...perfect family entertainment!