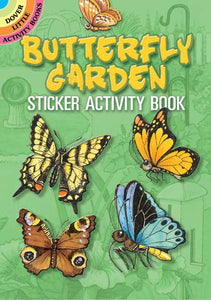 Juvenile Nonfiction / Activity Books

5.8 in H | 4.1 in W | 0.05 lb Wt

4 pages
It's always warm and sunny in this butterfly garden, where kids can find a flower-filled place to play. Twenty-nine reusable stickers depict not only common and exotic butterflies but also a dragonfly, caterpillar, bumblebee, and other cute bugs, along with birds and blossoms. Full-color garden scene on inside cover to place the stickers.