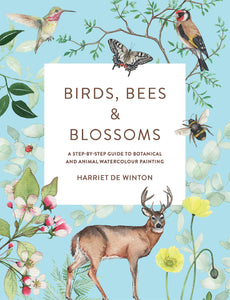 Harriet de Winton (Author)
Paperback: 128 pages
7.5" x 0.65" x 11"
Through more than 30 step-by-step projects, you'll discover how to paint beautiful butterflies, bumblebees, birds and botanicals from around the world. In the final chapter, you'll find a guide to composing stunning patterns and scenes with your own botanical watercolor creations. Use your new skills to make art for your wall, unique cards, invitations, or simply paint for pleasure.