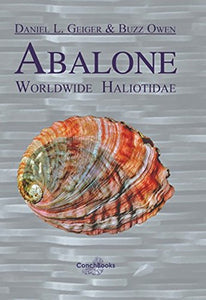 by Daniel L. Geiger & Buzz Owen 2012 

Hardcover

8" x11.5"
361 pages, 92 full color photo plates. 
 This book makes a welcome addition to the library of any shell collector who wants complete and updated information about this fascinating and variable family of rather primitive mollusks. It is written by two of the leading experts on this family and it is well researched and both the descriptive material and the photographs are first rate.
As well as pictures of the shells (and there are many pictures showing the great number of color and varietal forms found in these shells) are also photos of the living mollusks many of which are being published for the first time. The authors treat about 132 species and subspecies in this family as valid taxonomic entities and each of these is illustrated on a single full page plate in color. Descriptions of each species, range and distribution maps generally run about a page for each of these shells. It is refreshing to see these descriptions since so many books now offer so little descriptive material choosing to let their pictures do their talking for them