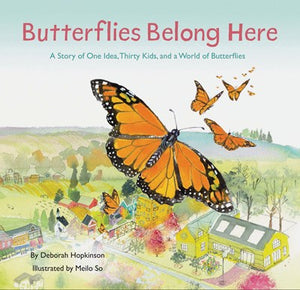 Hard cover: 68 pages

10.1 in H | 10.6 in W | 0.7 in T

Age Level: 5-8 yrs 

Grade Level: K-3
Butterflies Belong Here is a powerful story of everyday activism and hope.

In this moving story of community conservation, a girl finds a home in a new place and a way to help other small travelers.

This book is about the real change children can make in conservation and advocacy—in this case, focusing on beautiful monarch butterflies.