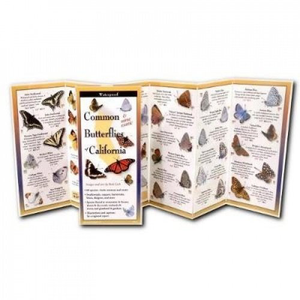 Author: Rick Cech

Laminated Fold Out Reference Guide

3.9" x 0.3" x 9"

60 butterfly species are covered in this pamphlet, both common and exotic. They include swallowtails, fritillaries, metalmarks, sulfurs, skippers, hairstreaks, blues, and more. Also includes images, descriptive captions, and habitat index by Rick Cech, a well known naturalist and butterfly expert, author of 
Butterflies of the East Coast.